American PineAcre Kennels, Muncie IN
American PineAcre Kennels in Muncie, IN provides top of the line professional pet boarding, primarily for dogs and cats – though we've even watched birds before! When it comes to boarding, if you aren't sure whether we board your particular pet, please just call us! We are happy to discuss the best options for you. We have a deep understanding and respect for the fact that your pet is another member of your family, and their safety and happiness is paramount to you.
We have heated and air-conditioned facilities for our boarding guests. Our kennels are set up so that each dog has their own indoor area with a guillotine door opening to their own, private outdoor area for potty time. If the weather is nice, we hook the doors open, so the dogs can go in and out as needed. If the weather gets hot enough to need the air conditioning turned on or cold enough to need the furnace turned on, we close the doors and let the dogs out to use the bathroom periodically throughout the day. We have a number of X-Large runs for large breeds as well.
Indoor Kennels
All of our standard inside kennel runs are three feet wide and five feet long. The areas are large and open so the dogs do not feel like they are in crates. An adult can step in the run, completely stand up and move around comfortably. Our giant runs are of various sizes but are all bigger than our standard runs. We frequently board Great Danes, so our runs are big enough to handle any size dog comfortably.
The inside of our kennels are swept and mopped every day with cleaner and disinfectant. Bedding is changed as needed and after every dog leaves. Your dog will not be sleeping on unwashed bedding that another dog has used. As you can see from the pictures, we have guillotine doors that lead to the outside runs.
There is a raised pallet in each run with bedding on top of it, so no dog sleeps directly on concrete unless they choose to. We have found that the pallets give much more support than the metal raised platforms kennels often use. When the weather is warmer, some dogs do not like to sleep on bedding, so bedding will not be provided for those dogs. If a dog is tearing up and possibly eating the bedding, the bedding will be removed for the safety of the dog. We don't want any bedding to cause an obstruction in a dog.
Outside Kennels
Our outside kennel runs are scooped and sprayed out with a pressure hose each morning. We frequently disinfect the outdoor areas, as well, as a precaution to prevent the spread of parasites or viruses.
During the winter, we hang tarps around the outside of our kennel runs to block the wind and snow, so even when your dog goes outside, they are not being pounded by the cold elements. It also keeps the inside kennel building warmer for the dogs by blocking the wind.
We have security runs around all of our outdoor areas. If a run gate is accidentally left open or a dog manages to open the gate, the dog will be contained in a security run, so they cannot escape.
Our standard outside runs are 3ft wide and 12 ft long. The dogs have plenty of space to run back and forth, use the restroom, or relax outside. Our giant runs are at least 6ft wide by 10 ft long. We have various sizes available.
Price Breakdown
Our daily rates:
Dogs —————$30.00 per day
Cats ————— $17.00 per day
Daycare———- $17.00 per day
The above boarding prices include:
● Private indoor/outdoor run
● Food
● Treats
● Bedding
● Toys
● Exercise
Extra charges:
● Own food: $32 per dog per day
● Supervised Exercise: +$5 per 15 minutes
● Any damage caused by the pet: Varies
*Prices subject to change with notice
*For drop-off after 5:00 PM or pick-up before 10:00 AM, which is during our normal business hours, you will only be charged half the daily rate. Example – boarding one dog from Friday to Sunday would be three days of boarding. If you drop off Friday after 5pm, it will be 2.5 days of boarding.
Standard: 15-20 minutes of daily exercise alone
in a yard, high-quality house food, and bedding
$30 per day
All Paws In: Standard package, daily extra playtime, 1-on-1 time with staff, daily Peanut Butter Kong, one Femur Bone, daily Ice Cream, and daily Mystery Goodie
$50 per day
All Paws In On The Couch: All of the above,
but on a couch for extra comfy naps
$57 per day
Playtime With Other Dogs: minimum of 3 hours
$6 per day
Additional Playtime Alone: minimum of 1 hour
$4 per day
1 on 1 Playtime/Activities: (bubbles, fetch, etc.)
$7 per day
Supervised Excercise: 15 minutes
(for escape artists or diggers)
$5 per day
Small Femur Bone
$3.50 each
Peanut Butter Kong
$2 per night
Bosco and Roxy Cookie
$2 per night
Dog Ice Cream Cup
$3 per night
Chicken Foot
$2 per night
We Feed Food You Provide
$2 per day
Medication: please write prescription down
Free
Diabetic Dog's Own Food and Insulin
Free
Meals Fed In Slow Feeder Bowl
$2 per day
CBD for calming – over 60lbs
$5 per dose
CBD for calming – under 60lbs.
$3 per dose
Calming Chews
$2 per dose
Bath and Brush: includes nail trim and ear cleaning
(Mon, Tues, Thurs, Fri)
Estimate
Grooming (Mon, Tues, Thurs, Fri ONLY)
$10+ Nail trim
$15+ Nail trim & grind
Estimate
The Cat Area
Cats, as a rule, do not like change! Therefore, most cats who board with us would rather spend their first few days hiding in the safety of their crate. If your cat happens to be friendly and would like some attention, we can have them out and about in our enclosed cat area for some love.
Our cat area is completely enclosed. Even if a cat happens to escape their crated area, they are unable to escape the cat area.
The cats have their own crate enclosure with a litter box, bedding box, and food and water. We have "kitty condos" where the cats have three different levels in their crate to jump around and enjoy.
We also have an outdoor cat enclosure. With your permission, your cat will be allowed into the connecting area outside for some fresh air. The area is 16' x 17' and 5.5' tall. It is double gated and loaded with fun shelves, tree stumps, toys, and hanging toys for your cat to enjoy!
 Our Pet Boarding Policies:
Breed and Temperament
American PineAcre Kennels happily accepts ALL breeds of cats and dogs! We understand that some pets are uncomfortable with new surroundings or people. We are thankfully set up to keep those pets comfortable during their stay. We have runs that are completely separated by walls to keep reactive pets comfortable and other pets from having any issues. Pets have private potty areas so they can enjoy their stay without being bothered.
Boarding Multiple Dogs
There is no discount for boarding your dogs in the same kennel run, and we reserve the right to separate them for health or behavioral concerns. You are paying for the dog's care, not the space. It is actually harder for us to properly care for your dogs if they are boarded in the same run. If they have any issues at all (diarrhea or not eating due to stress, become sick, etc), we have no way of knowing which dog is having the issue, therefore we cannot effectively address the problem.
Food
Because we feed a Super Premium Dog food (Blackwood), which includes probiotics, to the dogs while staying with us in the kennel, it is not necessary for you to bring your own food. We add water and a little canned food to our kibble. We have been feeding our own brand of food to our guests for decades and have found this process to be what is best for most dogs. Boarding can be a stressful experience (good or bad) on a dog and being fed a high-quality food will make this process easier on them. We have experienced fewer digestive issues if the dogs boarding with us eat our food. They are also more likely to enjoy something new and different during their stay. Most customers are shocked when they get their dogs back with shiny coats and better stools, they usually end up switching to feeding Blackwood themselves!
If you choose to bring your dog's own food, there will be an additional charge per day. This charge covers the added time it takes to prepare your dog's food in addition to the rest of the dogs staying with us.
If your dog experiences any symptoms of diarrhea or stomach upset upon returning home, please understand that this is normal and is not always related to food. Dogs have digestive systems like ours and can sometimes be affected by stress or changes in their routine. Please call us, and we will give you a probiotic powder to put in their food. We also recommend feeding the dog very little for a day or two so their system has time to adjust.
The only times we have had a problem with dogs going home and developing symptoms is because the food they are eating at home is of lesser quality. Not everyone knows about dog food brands and the quality. We would be more than happy to speak to you about dog nutrition and how we can help make your dog feel, look, and act better with a diet change.
We do not charge any additional feeding costs to those that feed a balanced raw diet. Please prepare containers of the raw food with your dog's name on the lid. We do not charge additional feeding costs for diabetic dogs. You MUST bring your dog's own food if your dog is receiving insulin shots. The sudden change in carbs can cause significant health issues.
Medications
We do not charge any additional costs for medications.
We are comfortable handling any medications your dog or cat may need during their stay. Please bring the original prescription bottle with your pet.
Please always tell us what the medication is for. We need to know health issues that may arise during the stay.
Exercise
Your dog will be exercised in one of our four large, fenced-in yards. The fences are 6ft tall and this service is free of charge. Your dog will not be supervised the entire time in the yard and should be expected to run, use the bathroom, play with toys, etc.
Dogs will not be exercised with any other dogs not belonging to the same family. During check-in, you will be asked if they are okay to exercise together; please let us know if they should be kept separate.
If you would like your dog(s) exercised with others and they get along well with other dogs, please let us know, and we will do our best to accommodate this.
Please let us know if your dog is a fence climber, a digger, or escape artist. Please note, if the previous statement applies, they will not be exercised in the fenced-in yard unless paying for supervised time. Supervised playtime is $5 per 15 minute minimum. "Supervised" means a trained staff member will stay in the yard with your dog. They will play with and entertain the dog while making sure they are not trying to escape or dig under the fence.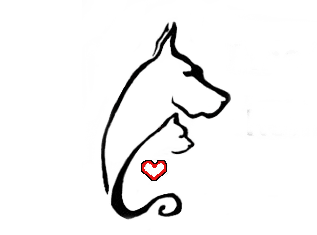 Call us at 765-284-5829 today to arrange for boarding or to book any of our other additional services! If you're just seeking some info, check out our helpful FAQ!
HOURS
Sunday: 5-6PM
Monday: 8–10AM, 4–6PM
Tuesday: 8–10AM, 4–6PM
Wednesday: Closed
Thursday: 8–10AM, 4–6PM
Friday: 8–10AM, 4–6PM
Saturday: 9-10AM