What To Expect At American PineAcre Kennels
At American PineAcre Kennels in Muncie, IN we take pet boarding very seriously because we understand your pets are absolutely a part of your family! Please see our FAQ below providing pet boarding information related to our facility, and never hesitate to call! We can answer any questions you may have about our operations.
Frequently Asked Questions:
Will my dog feel abandoned or be miserable?
No! Our boarding customers absolutely love coming to hang out with us! We have so many clients that report back to us that their pets start whining and getting excited as soon as they turn into the driveway. The dogs really do get attention and affection all day long. They love running and playing. They love being out and seeing new things, and they love the interaction they get there. There are some exceptions with very nervous or older dogs. They may not bounce around like a puppy at being boarded but they do still enjoy their time and stay comfortable – we make sure of it.
How do I get a half day charge?
If you pick your dog up from boarding between 8:00 AM and 10:00 AM, it is only a half charge for that day. If your dog is getting a bath, you will automatically get a half day charge, though we will not be finished grooming them by 10:00 AM, as the bathing process is extensive. Please be sure to schedule a pick-up time when you drop off. If you drop your dog off between 4:00 PM and 6:00 PM, you will receive a half day charge. These are only applicable during normal business hours.
What should I bring with my dog?
We provide everything they need! If your dog has medications, please bring those in their original containers. Otherwise, we provide food, bedding, toys, kongs, the works. We prefer to use our own bedding and toys because dogs do act differently when away from home and can have accidents or destroy toys.
I want to bring my own food, is that okay?
You may bring your own food, but there is an additional charge. Your total cost will be $30 per dog per plus the $2 add on. Please see the food section on the boarding page. The only time a dog has had trouble switching back to their own food is if the food is not of good quality. We would be more than happy to talk to you about what food your pet needs.
Do dogs get hurt while playing with other dogs or in the kennels?
Dogs play with their mouth, and there may occasionally be nicks or small bites. This is just how dogs play and nothing to be concerned about. During their stay in the kennel, if a dog is especially nervous or excited, they may rub their nose on the gate door or jump on the gates. Some of these things can cause minor injuries. We will always notify you if your dog has an injury and assist with the healthiest ways for how to handle it.
What do you do if a dog gets sick?
We have strict protocols for cleaning and disinfecting our areas. We have specially built buildings with ventilation to prevent the spread of any viruses. Dogs are just like people, however, and are prone to getting colds or cold-like symptoms when exposed to a new place. We will help you best handle what to do if your dog gets a cold. It is mostly like us, the cold goes away on its own. If any dogs do get a cold or some illness (vomiting, diarrhea, etc.) we separate them to quarantined areas. We then disinfect the inside and outside areas of all the runs to prevent the spread of anything.
How do I make a reservation?
You can make a reservation by calling, emailing, using our Facebook messenger, or filling out the form on our
contact us
page on our website.
Do I have to make a reservation?
Yes, we do require a reservation for boarding. We are full on all major holidays, so please plan ahead and reserve your space at least 4 weeks in advance. We are usually full most weekends during the summer, from May through September, so please schedule your reservation at least 2 weeks in advance to make sure we have space for your pet! 
My dog has never boarded before, so how should we start?
We have noticed over the years that dogs take about three full days to adjust to their new environment. A lot of people want to bring the dog in for just one day to see if they like it, but this does not make a difference to the dog and can make them more upset. The best method to prepare your dog for boarding is simply tell them bye and you will see them later, and let us immediately take the dog into their kennel area. Drawing out the process will only make the dog more nervous and upset. Please note that bringing their own bedding or "scent" has no effect on the dogs' adjustment period or nervousness. Our nurturing care and exuberant play time will provide them all the help they need!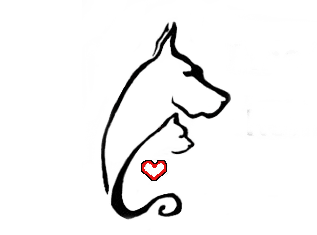 For more information about your pet's experience here or any of our other services, please contact us at 765-284-5829 today!
HOURS
Sunday: 5-6PM
Monday: 8–10AM, 4–6PM
Tuesday: 8–10AM, 4–6PM
Wednesday: Closed
Thursday: 8–10AM, 4–6PM
Friday: 8–10AM, 4–6PM
Saturday: 9-10AM